Lake Saiko is a place blessed with rich nature and beautiful scenery that anyone can enjoy while running and cycling.

We have also carried our test ride events and short distance demos since 2004. Our experience has shown us that this part of the Arakawa feels even more wonderful while we run or bike. All your five senses will be stimulated. You don't want to miss out on this unique enjoyment experience. At ABC3 base camp we can help you to uncover this secret.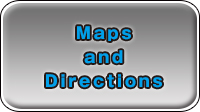 Saiko is a part of Arakawa river's first adjustment reservoir – a river improvement area from Sasamebashi bridge to Hanekurabashi bridge - between Toda city and Saitama. It has a perimeter of 8.5km. There are two pedestrian and bike-only paths circling Saiko, one of which spans 4.7km and the other which spans 10km. If you also add Akigase park to your run, you can create a long running course.

Moreover, the cycling road leads upstream too Higashi-Matsuyama and Musashi Kyuryo National Government Park, is convenient to access the mountain cycling courses in Okumusashi, and is utilized as an easy meeting and departure point.


Enjoy a refreshing and a good rest in ABC3 after your workout. You can recharge at our center before heading home.
Shower facilities fee: 300 yen
Locker & Changing room service fee: 300 yen
Resting and chatting space: free!
Schedule:
Summer (3/20 – 10/20) Mon – Fri: 8 am – 6 pm
Sat, Sun, and National Holidays: 6am – 6pm
Winter (10/21 – 3/19) Mon – Fri: 8am – 5pm
Sat, Sun, and National Holidays: 7am – 5pm
Thursdays closed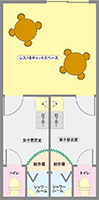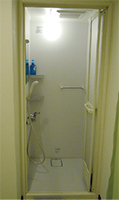 We offer garage services to store your bicycle, helmet, shoes, etc.
Ideal for cyclists or triathletes who bike only during weekends.
You may take and leave your bicycle freely during our business hours, and enjoy a series of additional services:
The Garage charge / 16,200yen a month (including tax)
1. Free maintenance and cleaning service (cost of replaced parts and assemblage not included)
2. Complimentary use of our shower and locker room facilities
3. Discounted fares in various events and lessons
4. Discounted parking fees
5. Shipping service for races and events

There are first-class hand-made frames from Italy, ultra-light steel road bikes, cutting-edge technology wheel sets, and much more, at our center in ABC3, all of which are available for you to try. Our trial ride course is about 4km from our center to just before Sakitamaohashi.

We have a number of bicycles available for you to rent. If you wish, you may use them to join a cycling tour and/or lesson. Why don't you come to ABC3 with your friends and challenge them to ride a bicycle?

Please have your ID card or passport, helmet and gloves when you try out our bicycles. We have helmets to lend

We offer a series of cycling tours around the "Kingdom of Saitama," all of which start from ABC3. These tours can also be made for beginners, where we make sure they feel safe and secure. Why don't you feel the breeze of Saitama, enjoy gourmet food, and visit local historical places by bike?
These tours are offered in partnership with Okumusashi Bike Tours (NPO)
It is here for details.
okumusashibiketours.com
facebook.com/okumusashibiketours
twitter.com/09634biketours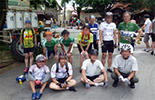 The Tokyo Verdy triathlon team has a "triathlon beginners school" for men and women who would like to begin training for their first triathlon.
Time: March 20, 9am – noon (8:45 meet at reception)
Meeting Place: ABC3
Lesson place: Around Lake Saiko
Content: How to ride on racing bike for beginners for 2 hours and how to run for beginners for 1 hour
Entry fee: 5,000 yen (includes rental fee for ABC3, parking fee not included)
Capacity: 8 persons (minimum 4 persons)

After the lesson we get together for lunch!
Please do not hesitate to ask for more details for our various tours and classes